Organiser:
DEF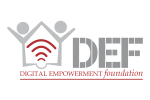 Digital Empowerment Foundation aims to connect unreached and underserved communities of India in an effort to bring them out of digital darkness and empower them with information access through last mile connectivity, digital literacy and digital interventions. With the motto to 'Inform, Communicate and Empower,' DEF aims to find sustainable ICT solutions to overcome information poverty in remote and rural locations of India. In an effort to achieve this aim, DEF has adopted a multi-stakeholder approach and a six-fold path to enable communities, governments, schools, civil society organisations and micro-enterprises to avail the benefits of the Information Age. Under this six-fold programme approach, DEF initiates projects in the areas of Access & Infrastructure; Education & Empowerment; Governance & Citizen Services; Markets & Social Enterprises; Knowledge Hub & Network; Research & Advocacy.
Co-Organiser:
GOONJ
Today Goonj is a pan India movement working equally widely in cities and villages, dealing with more than 3000 tons of material annually. Through its team, thousands of volunteers and grassroots partner organizations, Goonj reaches out urban underutilized material to far flung village communities to address their basic needs, using it as a resource to motivate them to address a plethora of development issues like education, sanitation, women's health, water conservation, infrastructure etc. based on their varied needs. While Goonj matches the urban material with specific needs of local village communities, actual receiving of the material is tied to local communities working on specific local issues that are self-identified by them.
Broadband Partner:
RailTel
RailTel Corporation a "Mini Ratna (Category-I)" PSU is one of the largest neutral telecom infrastructure providers in the country owning a Pan-India optic fiber network on exclusive Right of Way (ROW) along Railway track. The OFC network covers all important towns & cities of the country and several rural areas covering 70% of India's population. RailTel with strong nationwide presence is committed to bring cutting edge technology and offer innovative services to the Indian Telecom market.
Strategic Partner:
MINT
Mint is one of India's premium business news publications – 76% of Mint readers do not read another business paper, making Mint a critical reach vehicle for the top end audience. Mint is the clear No.2 among business papers in terms of readership. Representative of an integrated newsroom, www.livemint.com is Mint's online portal and is among the fastest growing news websites in India. Livemint provides daily national, international and business news, tracks market movements and detailed coverage of significant events. The site has evolved multimedia features like videos, podcasts and slideshows. Mint comes out with a premium weekend magazine Lounge that focuses on the lifestyle, passions and other related interests of readers. Lounge is known to avoid run on the mill stories and is immensely popular.
Institutional Partners:
WSA
The World Summit Award (WSA) is a global activity to select and promote the world's best e-Content and most innovative ICT applications. It offers a worldwide platform for all who value the creative use of ICTs and who are committed to making today's information society more inclusive. WSA was initiated by Austria in 2003 in the framework of the United Nations' World Summit on the Information Society (WSIS) and is organised by a global partner network, coordinated by the International Center for New Media. WSA partners come from governments, private sector and civil society in over 178 UN member states.
UNESCO
UNESCO New Delhi Office, the Organization's first decentralized Office in Asia was established in 1948. At its inception, it dealt with science and technology programmes in eleven South and Central Asian countries, i.e. Afghanistan, Bangladesh, Bhutan, India, Iran, Maldives, Mongolia, Myanmar, Nepal, Pakistan and Sri Lanka. In time, it incorporated communication programmes, and still later expanded to include education and culture. As part of UNESCO's new decentralization policy, UNESCO New Delhi is presently designated as a Cluster Office and is a platform for delivery of activities in all areas of UNESCO's competence, namely, education, the natural and social sciences, culture, communication and information.
ARSD College, University of Delhi
Atma Ram Sanatan Dharma College (ARSD College), formerly Sanatan Dharma College, is a co-educational best constituent college of the University of Delhi. The college was founded on August 3, 1959 by the Sanatan Dharma Sabha, Delhi. Late Shri Atma Ram Chadha, a well-known philanthropist, took over as chairman of the college governing body in 1967.
Prakriti
Prakriti intends to provide an environment where children develop a lifelong love for learning. The guiding principle for Prakriti is – nothing can be taught – it can be only be learnt – by experiencing, by igniting a desire within to learn, and by showing the path to discovery when that desire is ignited.Formal education today is mainly focused on dissemination of facts to children from a very early age, without any regard to their readiness for it, and without any effort to encourage them to think independently.
Supporting Partners:
AIACA
The All India Artisans and Craftworkers Welfare Association (AIACA), established in 2004 as a Society, is a membership based organization for the handloom and handicrafts sector in India. It aims to develop craft based enterprises and explore new and commercially sustainable models of livelihood generation. AIACA engages in policy advocacy; crafts-based entrepreneurship development; interventions in innovative design, product development and product diversification; capacity building of enterprises and crafts organizations on various aspects of business and production management; and facilitation of direct access to markets.
OFAI
The Organic Farming Association of India (OFAI) was set up by the seniormost members of India's organic farming community in the year 2002. The association was primarily set up to promote organic farming, lobby with government agencies and departments to pay more attention to sustainable agriculture, and assist farmers using chemicals and pesticides to convert successfully to organic farming methods.
CRAFTMARK
Established in 2006, the Craftmark is a certification for genuine Indian hand-crafted products, which develops sector-wide, process-specific standards and norms for labeling a product as hand-made and increases consumer awareness of distinct handicraft traditions. Under this initiative, AIACA licenses the Craftmark seal to artisan organisations, craft-based businesses, cooperatives and NGOs for use on their products.Over the years we have been able to build 'integrity', 'quality' and 'cutting edge design' as some of the core values, evidenced by endorsements from large global chains like West Elm and Ten Thousand Villages, who regularly source Craftmark-certified products. Today, Craftmark certifies 80+ organizations with an outreach of about 20,000 artisans across 20 states of India.
SAFECITY
Safecity is a platform that crowdsources personal stories of sexual harassment and abuse in public spaces. This data which maybe anonymous, gets aggregated as hot spots on a map indicating trends at a local level. The idea is to make this data useful for individuals, local communities and local administration to identify factors that causes behavior that leads to violence and work on strategies for solutions.
Gramvaani
We are a social tech company incubated out of IIT Delhi. We started in 2009 with the intent of reversing the flow of information, that is, to make it bottom-up instead of top-down. Using simple technologies and social context to design tools, we have been able to impact communities- more than 2.5 million users in over 15 Indian States, Afghanistan, Pakistan, Namibia and South Africa.
Inclusivity Partner:
SARTHAK
Sarthak Educational Trust was started in year 2008. In 2004 while practising as a dentist, Dr. Aggarwal started losing his vision due to Macular Degeneration of Retina, a non treatable concern. During this period he realized the agony with which a PwD goes through due to constraints such as non inclusive environment and limited access to resources and opportunities.With God's grace and support from various relevant persons he first got himself trained in screen readers and other software to manage and execute his daily activities through Computers, and gradually started with skilling and employment of visually impaired candidates in Medical Transcription in Delhi.
Country Partners:
BRAC
BRAC is the largest non-governmental development organisation in the world, measured by the number of employees and the number of people it has helped. It is dedicated to empowering people living in poverty. Brac operate across 11 countries, touching the lives of 1 in every 55 people. Brac's Vision is to see a world free from all forms of exploitation and discrimination where everyone has the opportunity to realise their potential and its Mission is to empower people and communities in situations of poverty, illiteracy, disease and social injustice.
ByesforAll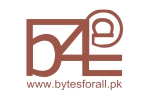 Bytes for All (B4A), Pakistan is a network of Information and Communication Technology (ICT) professionals and practitioners, that focuses on the relevance of ICTs and implementation of ICT solutions for sustainable development and strengthening human rights movements in the country. At the forefront of Internet Rights movement and struggle for the democracy, B4A has been actively working in the field since 2003, focusing on field projects and policy advocacy from the perspective of civil liberties, as well as on capacity building of human rights defenders on their digital security, online safety and privacy. B4A is a legally registered non-profit, non-governmental organisation.
CAN Federation
Federation of Computer Association Nepal (CAN Federation) was formed in May 1992 but was formally registered in December 1992 with the involvement of professionals, specialists, manufacturers, institutions and related organizations from the Information Communication Technology sector in Nepal. It is the umbrella organization with membership base ranging from ICT Institutions, Associations to Individuals working in this sector. A representative of the private sector of the association also works closely with the government as the President of CAN Federation is member of the IT Council of Nepal headed by Prime Minister. It works along the lines of an autonomous, non-political, non-partisan, non-profitable and service oriented.
ICTA
Information and Communications Technology (ICT) is an increasingly powerful tool for participating in global markets, promoting political accountability, improving the delivery of basic services and enhancing local development opportunities. However, without an innovative ICT strategy many people will be left behind. The Information and Communication Technology Agency (ICTA) of Sri Lanka is the single apex body involved in ICT policy and direction for the nation. Wholly owned by the Government of Sri Lanka, ICTA is the implementing organization of the e-Sri Lanka Initiative. Major donors including the World Bank will be funding a number of the Agency's initiatives.
Media Partners:
The Optimist Citizen
'The Optimist Citizen' is India's first Purely Positive Newspaper presenting only Positive News and Optimistic Stories from around the world ranging from inspiring stories, to stories of unsung heroes, good governance, achievements, acts of courage, and everything that can create optimism and bring back hope in society. It is a newspaper that chooses to bury all the bad and negative news, by bringing out positive stories from around the globe, to show that there is more good happening than bad. "The Optimist Citizen" is neither an investment by a big firm nor a sister paper of some leading daily, but is an outcome of frustration of youth channelizing their energies in the right direction. The Optimist Citizen is an initiative to revive the essence of news and journalism i.e. to create awareness, hope, truth and change.
Gaon Connection
Gaon Connection is India's first professionally run rural paper, launched December 2 and distributed across Uttar Pradesh. City and rural journalists work together in this unique model.
The Peeper Times
There are various social centers to impart education to children. These centers, popularly called as schools, instill proper behaviour/habits and training to help them cope up with the life ahead in a positive and fruitful way. As children grow, they inculcate values according to their learnings at school and also at home. This work of training at home and at school becomes enormous and important. It, in fact, determines the future of one's country.
Dainik Bhaskar
DainikBhaskar.com is the World's Largest Hindi News Site and the Second Largest News Site in the country. Bringing to the readers the latest happenings from India and across the world, the rich and engaging content including politics, sports, business, health, technology, entertainment, fashion and lifestyle has made it the readers' most preferred destination for content.
Your Story
YourStory is India's no. 1 media technology platform for entrepreneurs, dedicated to championing and promoting India's entrepreneurial ecosystem. Founded in 2008, the YourStory network reaches more than 10 million active business readers and clocks more than 20 million pageviews each month.
Event Partner:
INOMY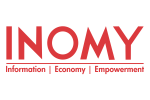 INOMY is a Media and Technology company providing services like e-content, e-learning, Documentary Film Making, Web and Online Software Development, Web Designing, Designing, Printing and content development at various levels. It was formed in 1999 to focus on the emerging new economy, information economy, and knowledge society. INOMY started with publishing e-newsletter and later expanding itself in publishing e-books, and other formal electronic.
Outreach Partners:
MPPost
Internet media is active for the last 2 decades and it is coming out in new design. In Hindi speaking states, it is in infancy stage of Internet journalism. Looking at possibilities of Internet journalism first Hindi Internet newspaper MPPost was started from 1st January, 2005.
Yuva Vikas Samiti
Establishmant of Institution- Efforts of Govermant were found continuously lesser seeing social discrimination for down trodde sectat society. Several youth of likewise thoughts felt requiremat of such organization who way stand and work for social development and removal of backwardness. In few years problems regarding violation of rights and implementation of policies are not in accordonce, were higlighed. For this persons with honesty and dedication were required. In the month of October 2005 several youths of such thoughts tried to organize such organization.
SANCHAY
The present world is passing through two stages of growth. At one hand, we are very progressive in infrastructural and scientific development but on other hand we are gradually degrading environmentally. There is also trend of ruin of our heritage due to modern development. Efforts have been made both by govt. and non-govt. organizations for protection of environment & surviving heritage. Among these initiatives, one thought has been generated whether poor and down trodden community can also play role in both environment protection and surviving heritage.
FEMINISM IN INDIA
Feminism in India is an award-winning digital intersectional feminist media organisation to learn, educate and develop a feminist consciousness among the youth. It is required to unravel the F-word and demystify all the negativity surrounding it. FII amplifies the voices of women and marginalized communities using tools of art, media, culture, technology and community.
SHEROES
A platform for women with ambition and aspirations, SHEROES offers a career world with opportunities, high growth career resources, mentorship, skills and support. A community built around principles of learning, growth and sharing, the members access most diverse work formats, including corporate jobs, returning professionals programs, partner programs, work from home jobs, part time work, freelancing, franchising, mompreneur and internship programs. We partner with over 12000 organizations to help them connect with female talent in form of employees, partners and customers. With over a million women served, SHEROES is putting women's careers on the nation-building map.
Jan Ki Baat
Jan Ki Baat is a platform reflecting voice of the people on any public issue , at any place , anytime.Series of reporters help in broadcasting voice of the people. People can voice their views on the platform, stay connected to their peers based on the public issue they associate, or disassociate.The sentiment analysis and advertising are two principle revenue streams of Jan Ki Baat.
Rural to Urban
We the Rural to Urban(NGO) is registered under the Indian Trust Act 1882, with the Registration Number-670. We work for the Rural community to get them have enhance their skills and become a better citizen of urban society. We also make rural community good enough to be able to help urban community in terms of health tips and self defense.
GuideStar India
GuideStar India is India's largest and most reliable NGO information repository. In a country like India that has a vast but scattered NGO sector, lack of reliable information is a serious bottleneck for philanthropy to grow. To counter that, GuideStar India has created www.guidestarindia.org, a fully searchable database of comparable information of more than 7,400 Indian NGOs and the country's largest pool of over 500 certified NGOs.
This helps philanthropists, corporates and anyone else who wants to, very quickly connect with credible non-profits in every corner of the country, saving both time and money. GuideStar India helps NGOs improve their visibility through free registration on its portal, enhances NGO credibility through its rigorous certification programme and increases NGO capability to access global resources through capacity building and reporting tools.
Digital Vidya
Digital Vidya is Asia's leading Digital Marketing training company and the first to launch Social Media Marketing Workshop Series in India. Since 2009, over 15000+ professionals (including CXOs) from over 7000+ brands such as Nokia, Google, eBay, Reliance, Star TV, Cisco, MakeMyTrip, Naukri, SAP, Citibank, Toyota, Intel, ITC, CNBC, Madison and CII have participated in more than 1000+ Digital Marketing trainings by Digital Vidya across Asia.